The Film Safe Newsletter #01
Welcome to the very first instalment of The Film Safe Newsletter! Thanks to your guys suggestions, and the ever growing demand on our socials for more updates and exciting news, we decided to finally take the plunge and start this little blog. In these newsletters, we plan to not only update you all on the exciting developments happening right here at The Film Safe, but also update you guys on film related news from around the world!
Let's dive right in!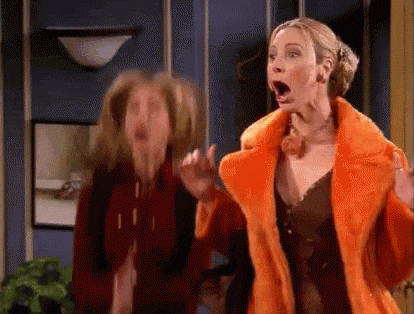 News from us...


1. We have a new team member!
Yay! We are so happy to introduce the newest member of The Film Safe family. Meet Zara, our new office manager and customer support queen. Fellow book lover, coffee enthusiast, and film photography novice, she is here to learn all things film whilst helping us keep the office running smoothly. If you start seeing her pop up in your insta DM's, or helping with your queries over email, this is the friendly face behind the name!
2. Find us on Discord!
We are so excited to announce that we are now on Discord! Since setting this up, we've really enjoyed having our own dedicated space where we can chat with you guys about all things film! If you're interested in connecting with other members of the film community, sharing your favourite photos, and keeping up to date with The Film Safe news, you can find us here!
We will be running fun little competitions and even choosing our favourite photos to be featured on our Instagram, so it's a great way to get some exposure too!
3. The Film Safe film
Perhaps our most exciting news, we are super proud to announce the arrival of our own 'The Film Safe' branded 35mm film! IT'S FINALLY HERE!
Using reloaded Ilford XP2, The Film Safe 400 is a black and white film, processed using colour chemicals, meaning these films can be developed at a much faster rate than standard BW film!
And the best bit? The Film Safe film has been priced to match, or even beat, your usual Ilford XP2. But that's not all. Since opening our lab in Feb 2021, we have developed a whole lot of film, which means that we have collected an abundance of cannisters over the year. We've been able to find a way to reuse some of these cannisters, meaning The Film Safe films are easy on your pocket and the environment. We love to see it!
We're not stopping here, with so many plans for the future, we're so excited for you to see where our mission to reduce waste takes us next!


With our newest addition of The Film Safe 400, you wouldn't think we'd not include it in our customer favourite Dev, Scan, & Film bundle, would you?!
That's right! Alongside being able to choose our own branded film, you can now find two more new film options when you add this bundle to the checkout. Choose from a range of films, now including Ilford XP2 and Ilford HP5, which we will send back to you with your developed negs.
The best bit? You benefit from 10% off when you choose this bundle, so you can get right back out there to continue shooting film!
News from around the world...
So, what's happening in the world of film at the moment?
1. Kamera Store: Film for Peace in Ukraine
A very topical update to begin with. For a while now, KameraStore.com have produced and sold Santa RAE 1000, a BW film made from Russian air surveillance film. However, due to recent events and the current situation in Ukraine, the team over at Kamera Store have decided to stop the production of this film until the war in Ukraine ends.
In the meantime, Kamera Store are aiming to sell off all of the remaining stock of Santa RAE 1000, donating ALL of the profits to humanitarian aid in Ukraine. Having already raised over 10,000€, we want to highlight this amazing opportunity to help Ukraine to you guys in our film community, in case you wanted to get involved too. A great opportunity to try out some new film, whilst helping an amazing cause along the way.
Here are the direct links to the SantaRAE1000 film, which come in both 35mm and 120 formats.
Finally, we are super excited to share with you guys that Film Never Die have just released two brand new films: UMI800 and SORA200.
Another two sensational films released by FND. Leading on from the popularity of their previous film releases, KIRO and IRO, we are sure that these are going to be a great hit! UMI is a high ISO, blue toned film, whereas, SORA (meaning sky in Japanese) has beautiful orange tones, the perfect film for your insta worthy golden hour shots!
This film is unfortunately so popular it is already out of stock. However, rumour has it there might be a new release at the end of this month! So keep your eyes peeled and the links saved.
Thanks for reading, and keep your eyes peeled for our future blog posts. If you have any suggestions of what we could include, drop us a comment or send us a DM on insta!